Rigby Garage Doors: Enhancing Curb Appeal and Security, One Door at a Time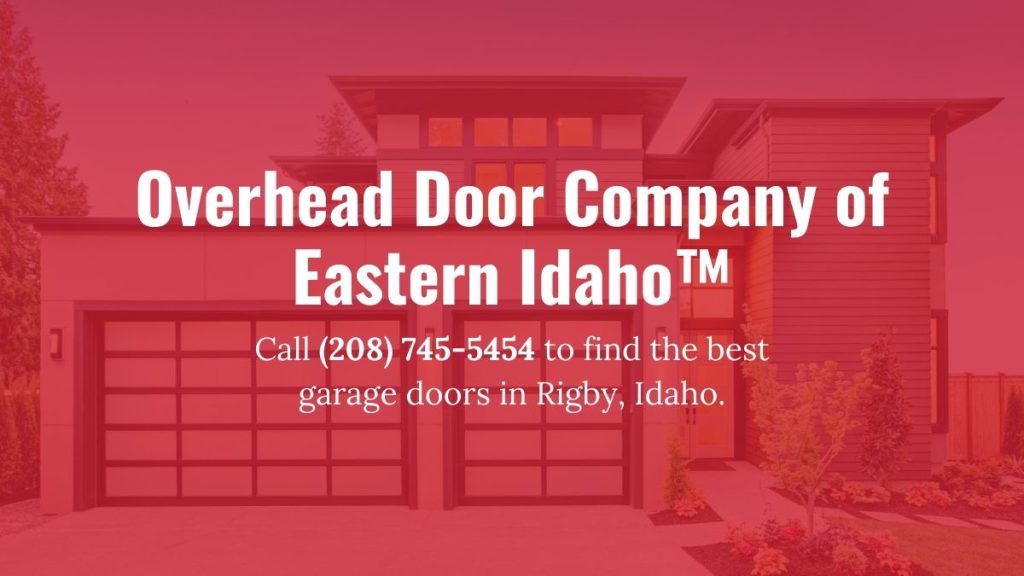 In the beautiful city of Rigby, Idaho, finding the perfect garage door is a crucial aspect of enhancing both curb appeal and security. Enter the Overhead Door Company of Eastern Idaho, your trusted partner in Rigby garage doors. With a legacy of excellence and a commitment to quality, they've been enhancing homes in the region, one door at a time.
Curb Appeal Beyond Compare
When it comes to making a lasting first impression, the importance of curb appeal cannot be overstated. The garage door plays a pivotal role in the overall aesthetics of a home's exterior. Whether you're looking to blend seamlessly with the architectural style of your home or make a bold statement, Overhead Door Company of Eastern Idaho offers an extensive selection of Rigby garage doors that cater to every taste.
Their team understands that a garage door is more than just a functional entry point; it's an essential element of your home's facade. From classic designs that exude timeless elegance to modern and contemporary styles that embrace innovation, their garage doors are crafted to enhance your property's visual appeal. By choosing a door that complements your home's aesthetics, you can elevate its overall charm and value.
Uncompromising Security
Beyond aesthetics, the safety and security of your family and belongings are paramount. Overhead Door Company of Eastern Idaho specializes in providing garage doors that not only look stunning but also offer top-notch security features. Their doors are built with durability and strength in mind, making it exceptionally challenging for unauthorized individuals to gain access.
With advanced locking systems and robust materials, these garage doors act as a formidable barrier against potential intruders. You can rest easy, knowing that your garage space is well-protected. Additionally, many of their garage doors are designed to withstand the rigors of Idaho's weather, ensuring they remain operational even in the harshest conditions.
Contact Overhead Door Company of Eastern Idaho
When it comes to enhancing the curb appeal and security of your Rigby home, the Overhead Door Company of Eastern Idaho stands out as the go-to choice for garage doors. Their commitment to quality, diverse range of styles, and focus on security make them the premier provider in the region. Whether you're seeking to breathe new life into your home's exterior or fortify its defenses, they are dedicated to enhancing Rigby, one garage door at a time. Elevate the beauty and security of your home by partnering with the experts at Overhead Door Company of Eastern Idaho for all your garage door needs. For more information about Rigby garage doors, browse www.overheaddoorofeasternidaho.com.